Cool Add-Ins - Slide Executive
Manage your presentations with Slide Executive


Introduction: Looking for the slides you want through numerous presentations can be tedious. If you are preparing for a corporate presentation, you may realize that the information you are looking for are scattered over thousands of corporate presentation files. With Slide Executive, users can now manage their existing presentations and pull slides from different presentations to create new ones with ease and efficiency.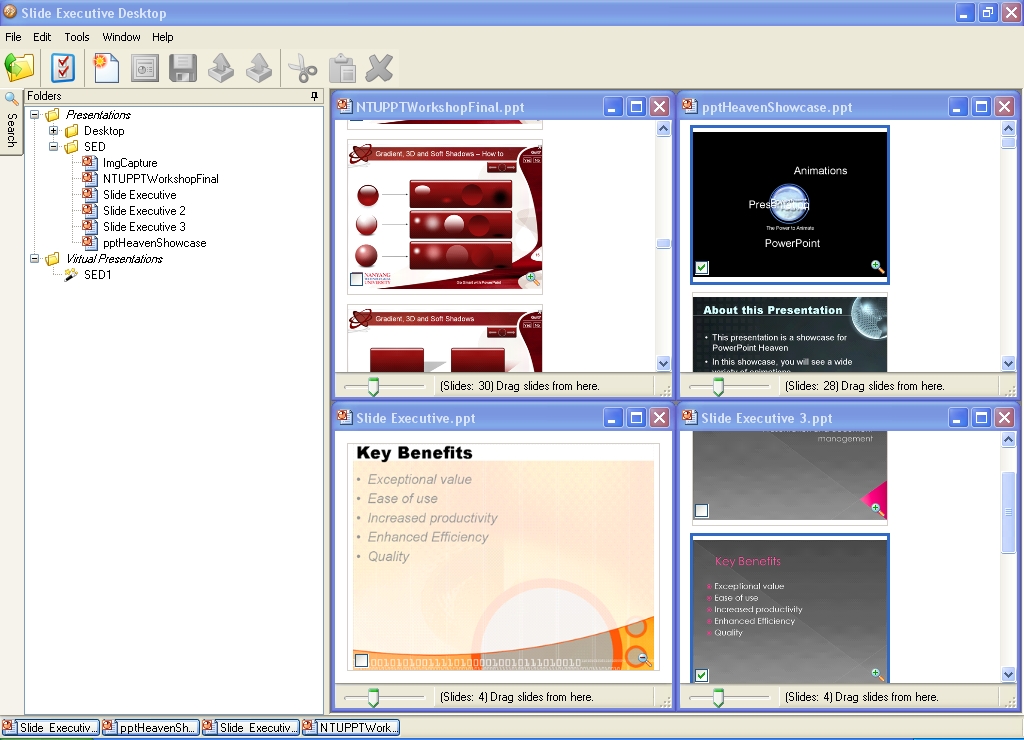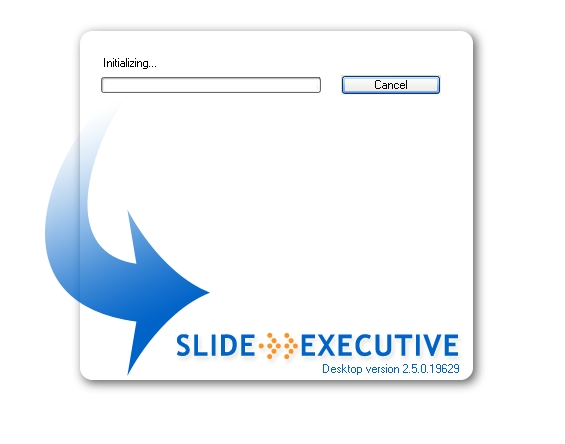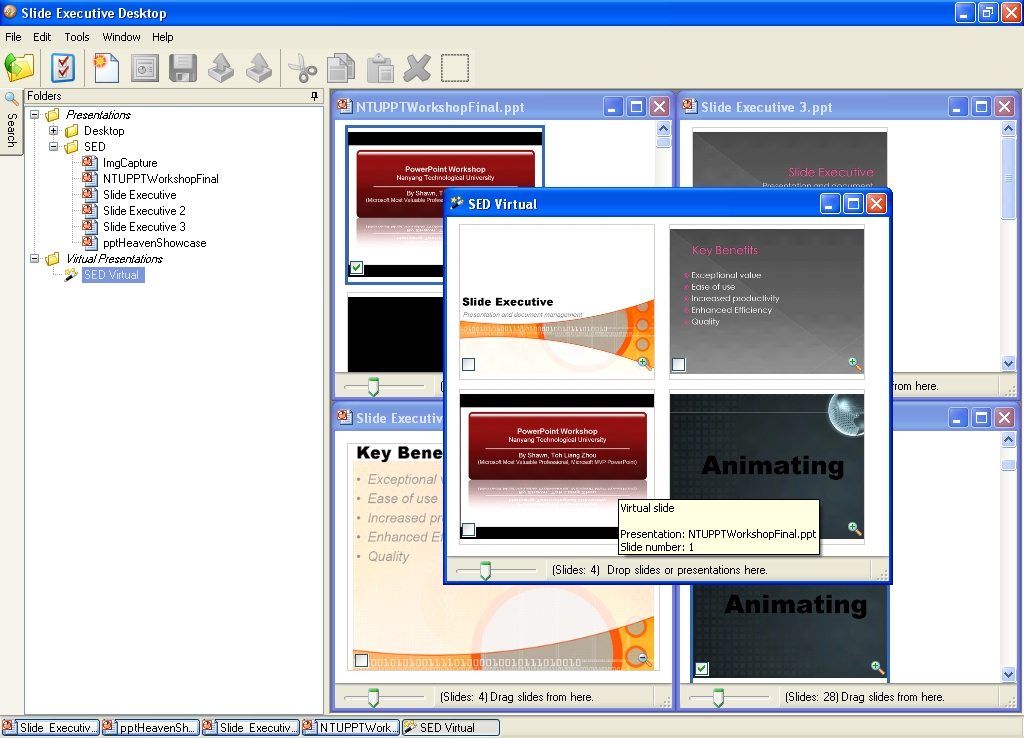 Link: Slide Executive

Price: US$172 (Desktop Edition)

Version: 2.5.0.19629

System Requirements:

Microsoft® Windows® 2000, WindowsXP, Windows Vista, Windows Server 2003
450MHz Intel Pentium 3, or AMD K3 450MHz processor (or faster)
64 Mb of RAM or more
The installed application requires 10Mb of Disk space but more Disk space is needed to hold the indexed presentations.
16-bit graphics screen and adaptor capable of 800x600 pixels (or better)
Mouse or other suitable pointing device
Microsoft PowerPoint® (version 2000 or above) must be installed.
Notable Features:
PowerPoint presentation slide library
Search tool
Drag and drop slide in place
Create PowerPoint presentations on the fly


Walkthrough: Novatrox AB offers a 21-days trial version of Slide Executive Desktop Edition for download. Installing Slide Executive is a breeze. Once you are done with the installation, launch Slide Executive and a setup wizard will guide you through for the first time.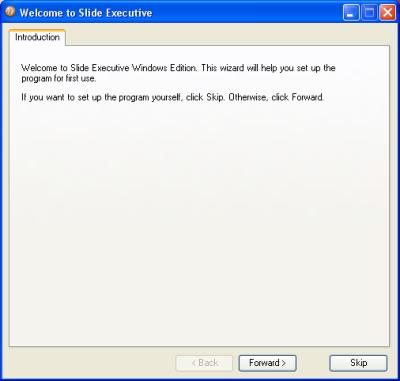 Figure 1: Setup Wizard



Click Forward and you will be prompted to choose a folder containing your presentations. Slide Executive will scan through the folder and index your presentations which will then allow you to manage the presentations in the program itself. If your presentation files are scattered over numerous folders, you can choose to skip this part and manage your presentations without the wizard.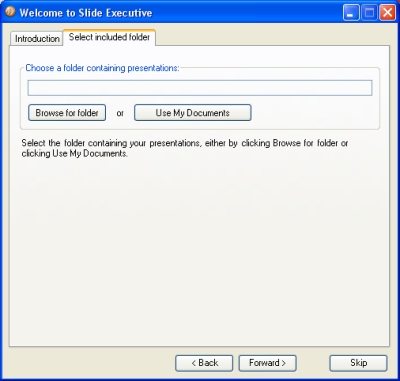 Figure 2: Indexing a folder



Indexing presentations may take a while depending on the number of presentations you have in the folder. You will also be prompted to enter a password if Slide Executive comes across any password protected presentations.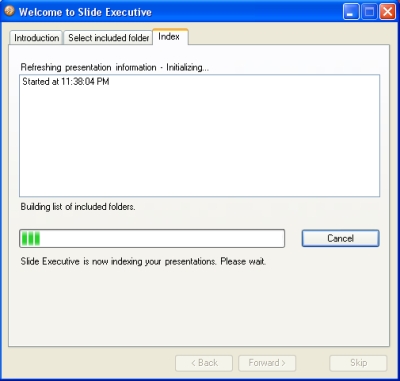 Figure 3: Indexing presentations



Once Slide Executive has indexed the folder, you can now manage your presentations easily, open up multiple presentations, arrange them and zoom in for easy viewing.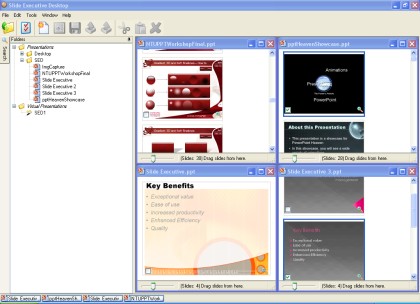 Figure 4: Opening presentations in Slide Executive.



Slide Executive includes a sophisticated Search tool at the left hand side of its program which allows you to look for slides through the indexed presentations. There are two options available - Simple and Advanced. The simple search allows you to enter a keyword while the advanced search allows you to input values such as filename, title and text in the slide to narrow your scope and achieve a much more accurate result.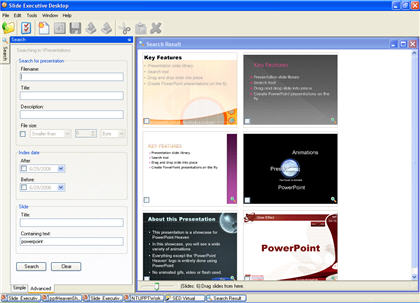 Figure 5: Searching for slides containing "powerpoint" text.



To create a new presentation, click File > New Virtual Presentation. Slide Executive offers you a drag and drop interface. Using the existing presentations you have, you can drag slides from different presentations and drop them into the new virtual presentation you have created.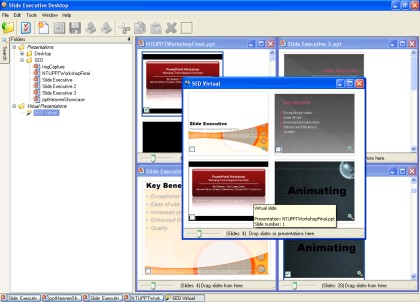 Figure 6: Drag and drop existing slides into a virtual presentation.



To convert it into a real presentation, select the virtual presentation icon and click File > Export Virtual Presentation. This will bring up the export wizard which will guide you through the process. From there, you can also set file attributes such as Author, Slide size type, Title and Subject.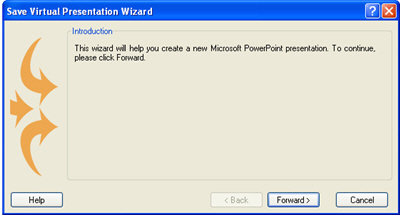 Figure 7: Export your Virtual Presentation.



In conclusion, Slide Executive solves your troubles having to search and manage tons of presentation files manually. If you are dealing with many presentations daily, it's time to give Slide Executive a try.




Back | Top