Cool Add-Ins - Rhapzodé 'the PowerPoint compiler'
Compile and distribute your presentation with Rhapzodé


Introduction: Distribution is a critical process. It is important to ensure that the end-user is able to receive and view the presentation that you have created. altaVENTE has developed a compiler for you. With Rhapzodé, you can easily turn PowerPoint presentation files (.PPT) onto native Windows .EXE executable programs which can be run stand alone on systems which don't have PowerPoint installed.

Here's a quote from Tim Carmichael (MCT), altaVENTE:
"My goal in creating Rhapzode was to enable PowerPoint users to protect their content as well as being able to package it in an attractive but fully controllable way, traceable and licensable to individual end users. I'm always keen to hear about new features for Rhapzode and we do implement many of the suggestions we receive. In fact Rhapzode is updated at least every month and users can download the latest copy anytime they want."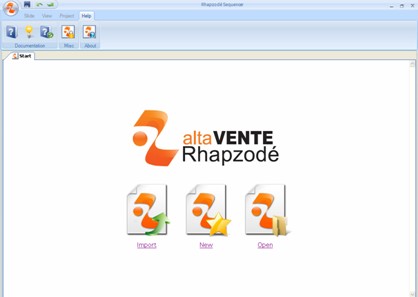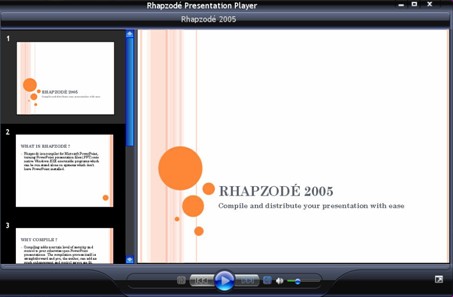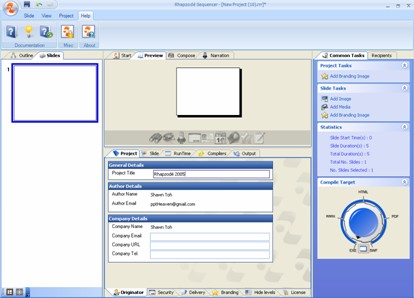 Link: Rhapzodé 'the PowerPoint compiler'

Price: US$249 (Professional Edition), US$395 (Ultimate Edition)

Version: 3.0.0 Build 2596

System Requirements:

Design Environment
Pentium 4 1.8GHz or better
256MB RAM
1GB Hard Disk Space
XGA Display
Mouse
Keyboard
Microsoft Windows XP
Microsoft Office PowerPoint 97 - 2003
Runtime Environment
Pentium 3 733Mhz or better
64MB RAM
VGA Display
Windows 2000 SP4 or later
Notable Features:
Add synchronized media to each slide
Encrypt the contents to prevent modification
Tamper-proofing to stop anyone changing license or contents
Add license terms to your presentation
License compiled presentations to specific customers
License tracing
Presentation branding options with logo's or photos
Enforce presentation expiry dates


Walkthrough: altaVENTE offers a trial version of Rhapzodé Ultimate Edition for download so that you can try out before buying it. Once you have installed Rhapzodé, the Rhapzodé toolbar will be made available to you in PowerPoint.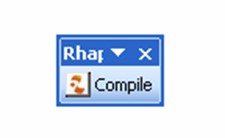 Figure 1: The Rhapzodé compile toolbar



Compilation will take place in the Rhapzodé program. There are 2 ways to send your presentation into Rhapzodé:
From PowerPoint: Clicking on the Rhapzodé compile button.
From Rhapzodé: Import your presentation from the start screen.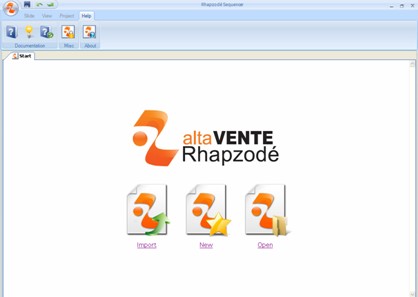 Figure 2: Rhapzodé Start screen



After sending your presentation into Rhapzodé, you will get to see the Preview screen.



Figure 3: Rhapzodé Preview screen



On the bottom right hand corner, there is a compile target. The compile target is a tuner where you can easily adjust the type of output you want. (EXE, RRRX, HTML, PDF and SWF)

If you are compiling the presentation into .exe, a Rhapzodé Presentation Player with an interface similar to Windows Media Player will be packaged together, which allows end user without PowerPoint to view your presentation.

The big advantage of using Rhapzodé is the ability to encrypt your presentation and control how you want it to be encrypted. If you have a slide or two which contains confidential information, you can set individual password to each of these slides. For instance, we can secure the second slide in this presentation with the password 'test' and giving it 3 retries.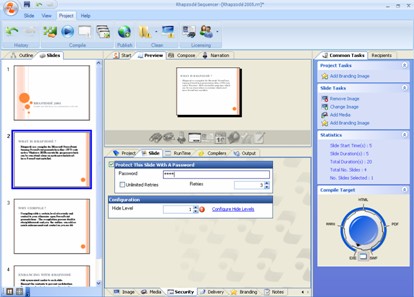 Figure 4: Securing selected slide with password.



Next, we will move on with the compilation. The compile button is available under the Project tab.




Figure 5: Compile your presentation.



The presentation is now compiled under the filename, Rhapzodé2005.exe (click to download). End users will now be able to view the presentation, except for the slide/s that are protected.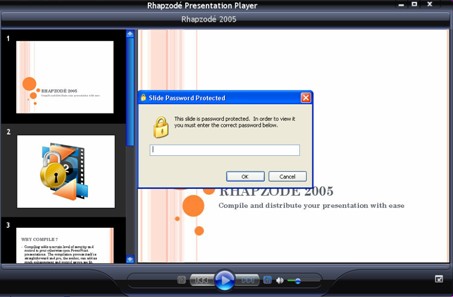 Figure 6: Rhapzodé Presentation Player. Password required on slide 2.



Another way to secure your presentation with Rhapzodé is to protect it based on levels. To do this, you will first need to configure the slide level. This can be done through the Slide tab. For instance, Slide 1 and 3 will be Level 1, while Slide 2 and 4 will be Level 2. Then, select Configure Hide Levels, add password 'test' to Level 1, and password 'ppt' to Level 2.

Users provided with Level 1 password will be able to view Slide 1 and 3. The access is cumulative, where users with Level 2 password will be able to view Slides 1 - 4.
Rhapzodé2005_2.exe (click to download).



Figure 7: Hide Level Password Protected



Flash and pdf are also popular file formats. Below are two files, Rhapzodé2005.swf and Rhapzodé2005.pdf, which are converted using Rhapzodé:

Download: Rhapzodé2005.swf

Download: Rhapzodé2005.pdf

The only drawback in Rhapzodé is that animations are not supported. (According to Tim, an alternate player will be made available at a later time as a free upgrade to existing users. This alternate player will allow the support on animations and transitions.) Overall, Rhapzodé is a powerful compiler with wide variety of file conversions and security settings. Expiry dates can also be added to further enforce your presentations. This product is definitely a must for presentations where security comes first.




Back | Top