Cool Add-Ins - OfficeFX Presenter 3.5
Transform lifeless presentations into 3D with OfficeFX Presenter


Introduction: It has been a while since we last did a review on OfficeFX by Instant Effects. What does the new and improved OfficeFx Presenter has? Walk through the review with us to see what does the new OfficeFX Presenter has to offer.












Link: OfficeFX Presenter

Price: US$895

Version: 3.5

System Requirements:
Recommended Hardware Requirements
Hyperthreading or dual core CPU
1 Gigabyte or more of system memory
A discrete graphics processor from AMD/ATI or Nvidia with at least 128M of dedicated display memory


Software Requirements
Microsoft PowerPoint 2002, 2003 or 2007 is required for OfficeFX Presenter and FXShow (not required for the FXD Interactive Media Player).
Current versions of the Microsoft .NET framework and DirectX runtime (available free from Microsoft)
Microsoft Windows XP and above.
What's New:
"Brandable" themes
Tighter video integration
Improved workflow when working with large numbers of slides
Supports for wide (16:9) screen format and additional aspect ratios can be supported with custom FXThemes.
Color adjustable FXThemes.
High Definition video integration
Supports PowerPoint 2007


Walkthrough: To try out OfficeFX Presenter, Instant Effects offer a trial version which you can download from the site. Once installed, the OfficeFX Presenter toolbar will appear in PowerPoint.




Figure 1: OfficeFX Presenter toolbar on PowerPoint 2007



A quick tour of OfficeFX Presenter in PowerPoint format will be available on the desktop. Opening up the quick tour presentation and then go right into FXShow will provide you with a brief example of how OfficeFX Presenter transforms a presentation.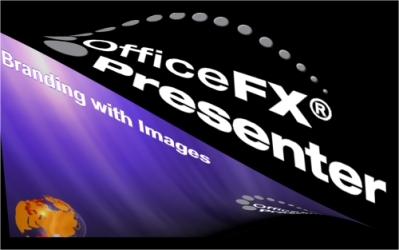 Figure 2: Transforming into a 3D presentation



To start off with a basic 3D presentation transition, you can first create a presentation or open up an existing presentation that you have. Simply put in the content you want and leave the template design as per default (blank). In this walkthrough, we will make use of the quick tour presentation that came with OfficeFX Presenter.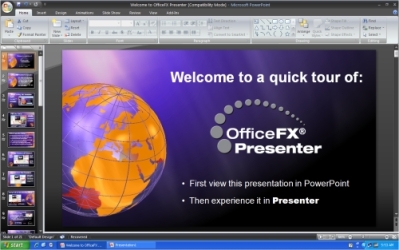 Figure 3: Quick tour presentation sample on PowerPoint 2007



After you are done adding the content, click on FXEdit on the OfficeFX Presenter toolbar. OfficeFX Presenter will start processing your slides. This will take some time depending on how heavy your content is. Once you are in OfficeFX Presenter's editing mode, you will be able to see 6 Tabs on the right hand side of the window:
Themes - Similar to PowerPoint Templates, these are the 3D templates that available for use. There are about 28 Instant Effects Themes. Additional themes are also available for free download at Instant Effects.





Figure 4: More than 28 attractive FXThemes to choose from




Variations - Similar to PowerPoint's Slide Layout and Slide Transitions, OfficeFX Presenter offers different layouts and several types of transitions to choose from depending on the Themes applied.





Figure 5: Wide variety of transitions to choose from




Options - Similar to PowerPoint Slide Master and Color Schemes, the Options tab allows you to modify the Style, Colors, Interaction and Animation to either the current slide or entire presentation.





Figure 6: You can stick with PowerPoint's Color Scheme or use the one by FXTheme




Insert - The Insert feature allows you to incorporate 3D interactive logos and videos on your presentation.





Figure 7: Insert interactive logos and videos




Publish - OfficeFX Presenter offers 3 modes of distribution for your OfficeFX's presentation. Publish to Video (Conversion will take quite some time), FXD file (which will run in the free FXD Interactive Media Player) and FXPresentation (if you are going to transfer your OfficeFX presentation to another computer).





Figure 8: Distribting your OfficeFX presentation




Perfs - The Perfs tab allows you to make global changes to your presentation. You can also add company or product logo (known as Branding Images) under Perfs and incorporate them with Branded Insert Scenes and Branded Transitions effects.





Figure 9: Incorporate your product logo with the Branding Images feature.
OfficeFX Presenter is a PowerPoint enhancement software dedicated to professionals and designers who are looking into producing sophisticated presentations. As spoken with Don Brittain, CEO of Instant Effects, OfficeFX has been rebranded into OfficeFX Presenter and the low-end product has been eliminated, as all the new features were directed toward giving media professionals the power and flexibility they require to produce top-notch shows. While the price is slightly steeper for a PowerPoint add-in, the robust features offered in OfficeFX Presenter make the purchasing worthwhile and a perfect tool for corporate presentations.




Back | Top