Cool Add-Ins - Freepath
Create presentations with a library of rich media


Introduction: Putting media into your PowerPoint presentation can be a hassle. From linking to conversion issues, dozens of trial runs are required to ensure that your presentation runs smoothly. So what's a better way to put up your presentation? A more efficient solution to this is Freepath, a neat application that allows you to pull various forms of media from different sources, then let you organize and play them within the application itself, much like an all-in-one application viewer. With Freepath, you can now prepare your presentations with an arsenal of myriad media files, without involving annoying and complicated setup.












Link: Freepath

Price: US$149

Version: 2.1.9.320

System Requirements:
Windows Vista (32 or 64-bit edition) or Windows XP (32 edition) with Service Pack 2
XP Users: Microsoft .NET Framework 3.0
1.5 GHz Pentium class processor or higher (2 GHz processor recommended)
1 GB RAM (2 GB RAM recommended)
Internet connection required for initial download and registration (Microsoft Internet Explorer 7.0 or Firefox 3.0)
Ongoing internet connectivity is optional but highly recommended to play web content as well as cool stuff at myFreepath.com (tutorials, support and playlists)
Freepath plays all files in their native format so it's a good time to update to the current version of the following applications: Microsoft Office, QuickTime, Flash, Acrobat Reader, Internet Explorer, Windows Media Player.


Notable Features:
Load a wide array of digital media file formats, from music and movie clips to Microsoft Office documents, Adobe Flash, PDFs, Quicktime Movies, Flash files, live websites and much more
Simple user interface including drag and drop, import and web link approach that doesn't require high learning curve
Eliminate the limitations and burden of converting files
Share and exchange playlists online using myfreepath


Walkthrough: Start off by downloading the 15 days free Trial Version of Freepath. Registration is required before proceeding to a download page. After which, you will be required to download and install Microsoft .NET 3.0, followed by Freepath.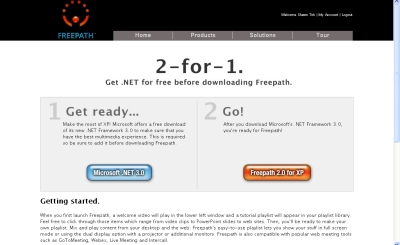 Figure 1: Microsoft .NET 3.0 and Freepath 2.0 download page



Once installation is completed, open up Freepath through its icon on your desktop and verify your Freepath by keying in the email address and password. Upon completion, you will see the Freepath application and we are ready to go.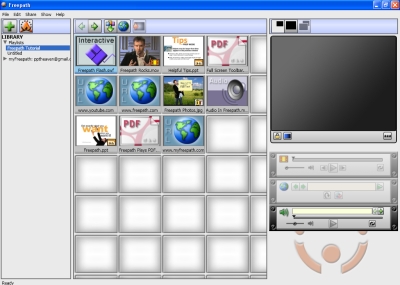 Figure 2: Freepath 2.0



Freepath is a straightforward tool, with a simple interface consisting of three main panels that you will be making use often - Library, Playlist, and Control Panel. The Library panel is where you will manage all your playlists. Using the New Playlist icon denoted by a plus sign, you can create a new playlist and giving it a name of your preference. The icon beside it is an Upload Playlist icon where you can upload your playlist to myFreepath, which we will cover more later.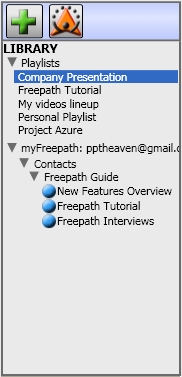 Figure 3: Library panel



The Playlist panel is where you will manage all your media files in a playlist you have created. Load in a wide range of media from standard music files to Microsoft Office documents. When a presentation file is played in Freepath, a slide pane will appear below the Playlist panel, showing you all the slides contained within the presentation. The slide show preview will be shown with animations and transitions on the right side of Freepath, much like a PowerPoint Viewer, but with better functionality.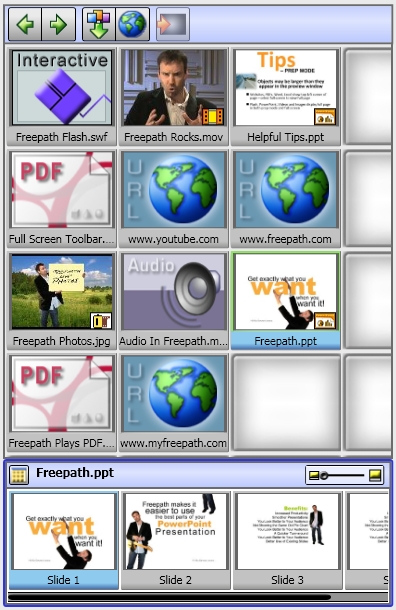 Figure 4: Load in a presentation file and view it like in a PowerPoint Viewer, but even better!



The Control Panel is where you will preview all your media files. Three icons are available on top, where you can select the viewing options (preview window, full screen on your monitor, or in both the preview window and a second video output (such as a projector, or second display). The controls below the preview screen allow you to manipulate the media files, video; audio; web and many more.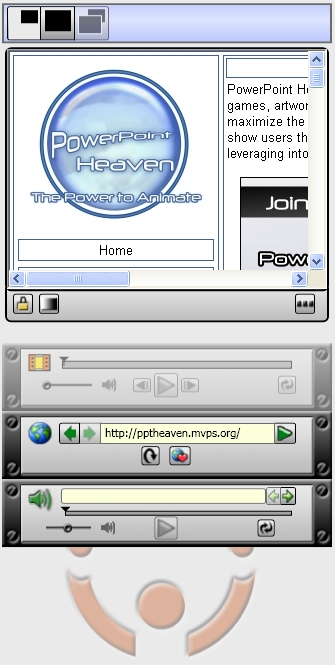 Figure 5: View PowerPoint Heaven website on Freepath



Apart from its existing feature, Freepath provides you with an additional option to share your playlist on Freepath's own community known as myFreepath. Playlists can be uploaded onto myFreepath in the form of .play file format or exported for distribution to other systems. The .play file works like a complier where all media files will be packaged into one. You can also download playlists released to the public by various myFreepath users from around the world. myFreepath account is a one year subscription which comes free with the purchase of Freepath. Annual renewal is required at a price of US$79.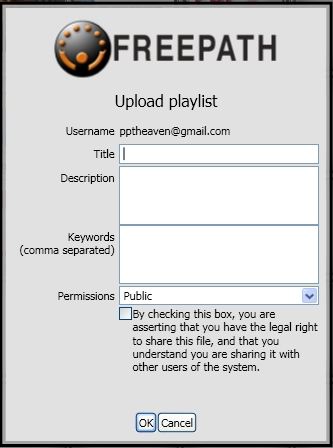 Figure 6: Upload your playlist and share it on myFreepath



As mentioned previously, Freepath is a simple and straightforward application. It doesn't introduce any new features or out of the box functions to make your presentations look impressive. However, what makes Freepath essential to all users is the ability to put everything into one application. In today's world, the World Wide Web has become one of the most important sources for searching information and resources. Everything you need is typically available on the web. And Freepath works exactly like the web, where you put in everything you need for your presentation. It then runs the files you have loaded onto Freepath in their respective applications natively, thus preventing any linking or converting issues that may occur. To sum it up, Freepath has simplified the process of preparing for a presentation. Be it a PowerPoint expert or a non-IT savvy user, Freepath is a tool you should highly consider if you have lots of presentations to manage.




Back | Top